Purchase your own DVD copy of the film.
DVD & STREAMING RIGHTS
Colleges, universities, K-12 schools, museums, community groups, public libraries and corporations.
Show the film in your community group, film society, religious institution, educational institution or organization and bring in the filmmakers for a Q&A.
Based upon an original script by Patrick Daly and Joel Fendelman, Remittance is a realistic portrayal of low-wage migrant workers in Singapore shot at real locations with a cast including actual domestic workers.
Remittance follows Marie, a foreign domestic worker from the Philippines as she struggles to cope with demanding employers, long hours of work, and separation from her family. Breaking from the conventional image of maids as labor, the story explores the transformations Marie goes through as a woman dealing with conflicting obligations and aspirations. At its heart, Remittance is a coming of age story about a woman trying to balance living for her family versus living for herself.
This is not just a Singapore story but a global story of the commodification of labor, the exportation of mothers from poor third world countries to first world nations. Singapore is a microcosm of what is happening across the globe.
PRESS
BBC WORLD NEWS: director patrick Daly
DIRECTORS PATRICK DALY & JOEL FENDELMAN
Writer/ Director duo Patrick Daly and Joel Fendelman have been able to harness their skills to create a unique and complimentary collaboration. They have developed an ethno-narrative style of filmmaking that has been widely lauded for its unique perspective and handling of real locations and non-actors. Their work focuses upon socially important issue and has touched the lives of hundreds of thousands of people around the world.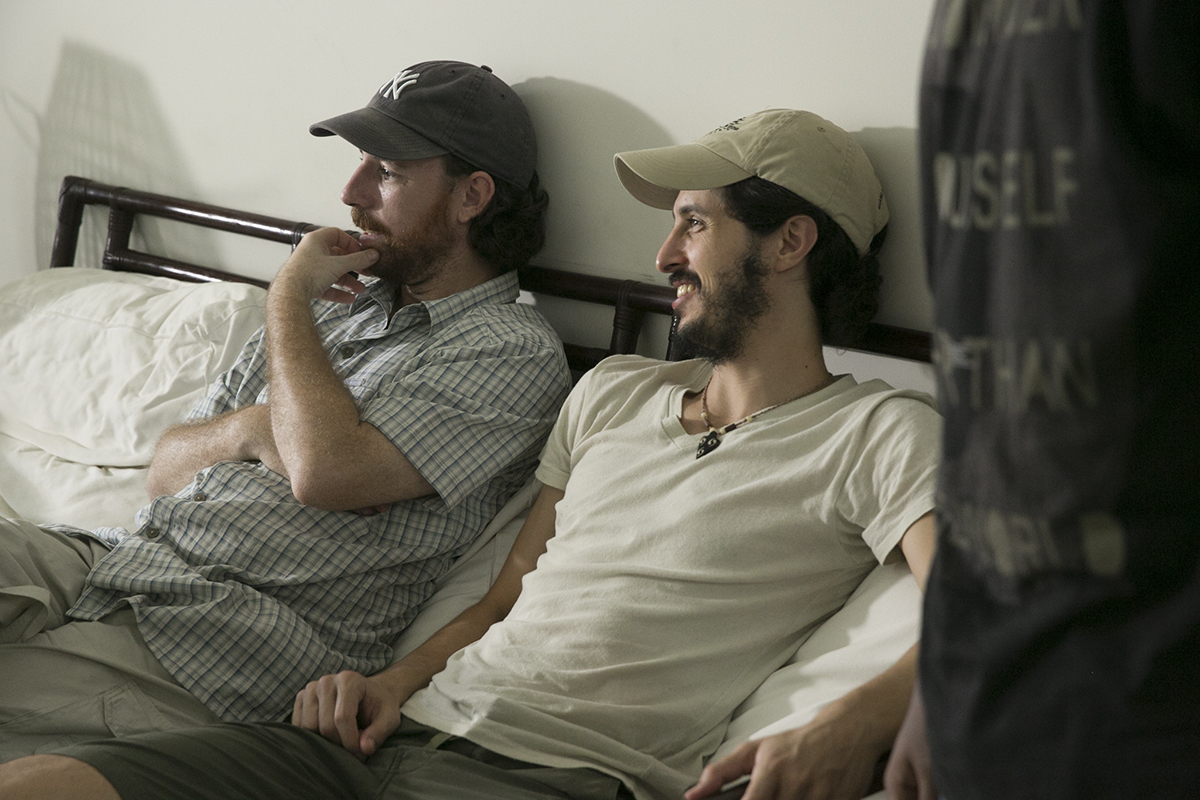 crew
Writer, Director // Patrick Daly
Writer, Director // Joel Fendelman
Producer // Frank Hall Green
Executive Producer // Brian Newman
Co-Producer // Gwyneth Teo
Co-Producer // Allan F. Nichols
Co-Producer // Jennifer D' Angelo Kircher
Cinematographer // Tan Teck Zee
Editor // Jon Hammond
Sound Mixer // Dimitri Kouri
Composer // Gil Talmi
Original Songs // Joey Ayala
Associate Producer // Michael Daly
Associate Producer // Charles Leary
Associate Producer // Bradford Walterhouse
Unit Production Manager // Charles Carroll
First Assistant Director // Shiv Tandan
Art Director // Imran Khan
Production Coordinator // Abishek Balasubramanian
Casting Director // Ng Xi Jie
Social Media // Olivia Griselda
Storyboard Artist // Luca. L
Make-up Artist // Tan Wei Fen
Set Photography // Chris Yong
Benefactors // Cristina Adair, Caroline Adelman, Tim Barnard, Nancy Bercaw, Maryanne & Terry Buechner, Inti Carboni, Kellie Chen, Christine Chia, Melvin Chua, Liana Chua, Kimberly Conyers, John Daly, Kevin Daly, Tom Daly, Tim Daoust, James A Deyo, Kelly Dineen, Priya Doraswamy, Sean Dunne, Glenn Duzy, James Fendelman, Jimmy Ferguson, Michael Fischer, "James Flasch", Michael Frachetti, Joe Franco, Kathy Gatto, Ian Gordon, Holcombe T Green, Phyllis Grossman, Joyce Hamilla, Joanne Haydon, Jacqui Hocking, Judith Hubbard, Robin Jeffrey Arwen Joyce, Kathiravelu Laavanya, Isaac Kerlow, Carl M Kesser, Jennifer Kircher, Lisbeth Larkin, Stephen Lanier, James Lester, Li Hongyan, Lim Kai Heng, Rosa Luning, Haryati Mahmood, Heidi, Mak CK, Sooch Martin, Maxis, Rhonda Mitrani, Hazirah Mohamad, Amina Moinuddin, Mok Mei Feng, Candida Moss, Gene Navera, Elina Noor, Victor Ong, Jane O'Riley, Sahar Pirzada, Daniel Praid, Rajshri Puspanathan, ReelClever, Aaron & Deborah Resch, Robin Ann Rheaume, Lawrence Rucinski / Angela Rucinski, Wende Salyards, Sasha Santiago, Manuel Sapitula, Lawrence Siebert, Yuta Silverman, Lael Stanczak, Mark Stolaroff, Matthew Stuart, Adam Switzer, Dori L Tattrie, Jasmine Thien, Andrew Tupper, Phillip A, Trella, Bradford Walterhouse / Grace Mabini, Lila Yomtoob, Yue Jie, Kaori Zage, Joyce Zaide, Alan D Ziegler
CONTACT
Filmmaker appearances & ALL OTHER INQUIRIES